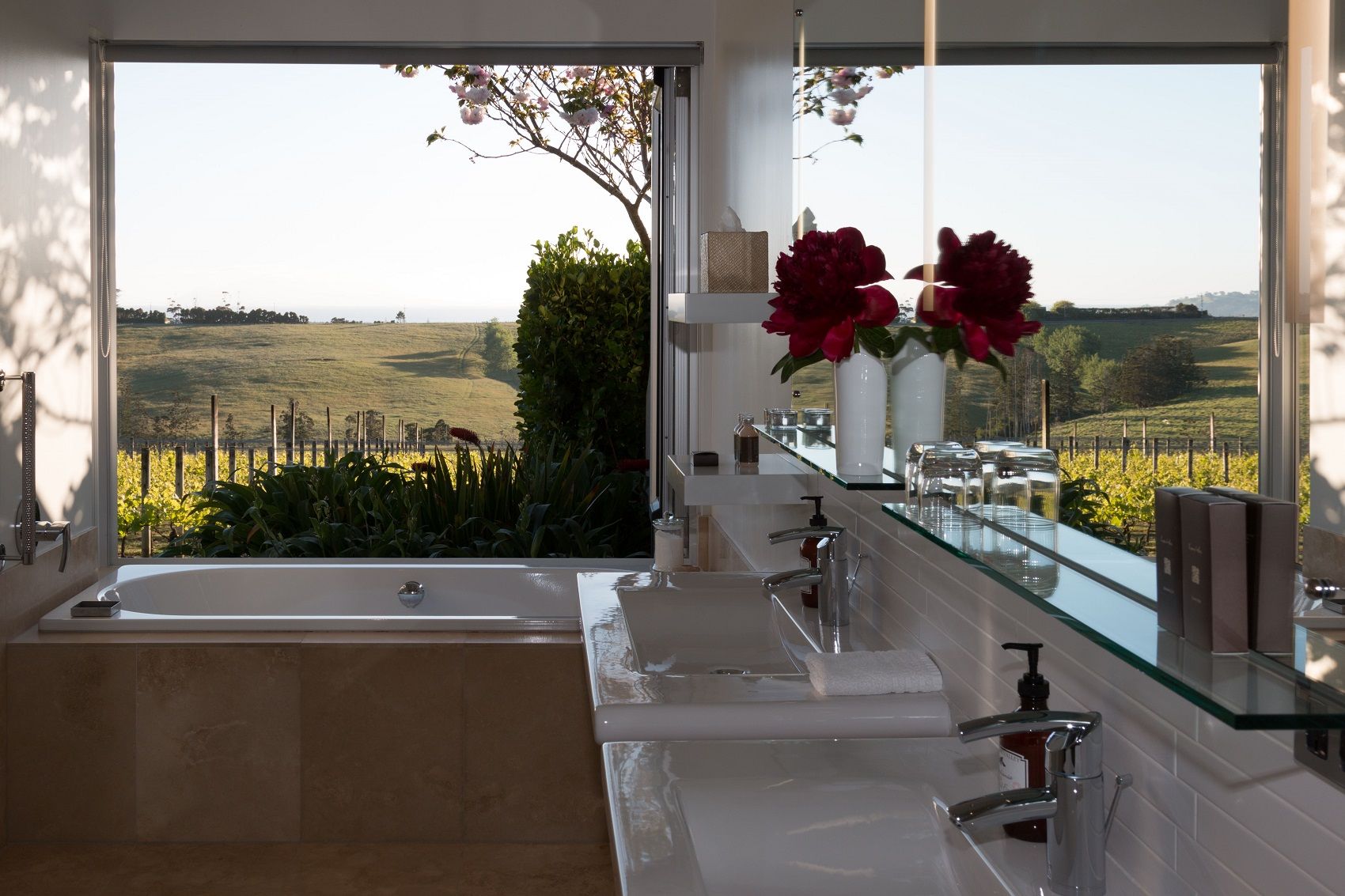 The double bath is ready for relaxation and rejuvenation, with views overlooking the gardens and vineyards. Handcrafted bath salts and locally created scented candles ensure sensory delight for our guests.
Towels are hand washed and dried onsite using eco friendly products, ensuring maximum comfort and softness. Exquisite bathrobes are provided.
Underfloor heating throughout the suites maximises interior comfort. We offer hot water bottles as a eco friendly alternative to electric blankets.
Each suite offers a selection of teas, local coffee, home baking, locally handcrafted chocolates, and flowers, with a selection of wine from our vineyard available for purchase.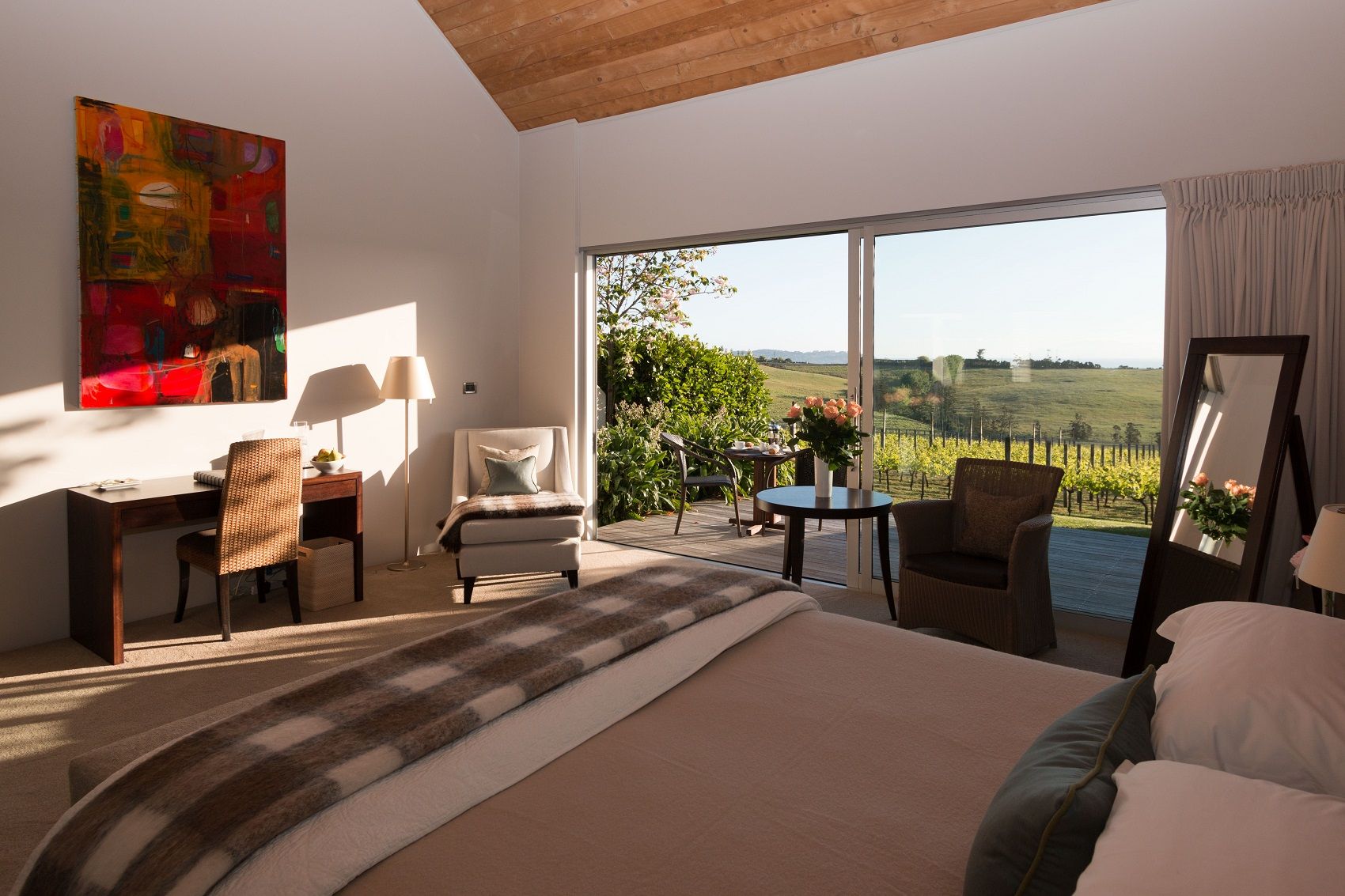 Shampoo, conditioner, soaps, scented candles, and handmade bath salts are provided, all made with natural and nourishing ingredients.
Yoga mats are provided, and a therapeutic massage is available on request.
All suites contain a hairdryer, wireless internet connection, CD and iPod stations. An LCD television available on request.
Each suite is serviced daily, with nightly turn-down taking place while guests are out dining.
Each spacious suite offers ultimate privacy, elegance and comfort, with exceptional attention to every detail.
Our super king beds are made up with 500 count Egyptian cotton sheets, with wool blankets for the cooler nights, and organic cotton quilts and alpaca throws in the warmer months.
Our duvets and pillows use white goose feathers, along with additional non-allergenic fibres for our pillows.
Adding to the cosiness and warmth of the suite are 100 per cent wool curtains.
Our ensuites provide a separate bath and shower, and double hand basins, made with the highest quality European marble and glass