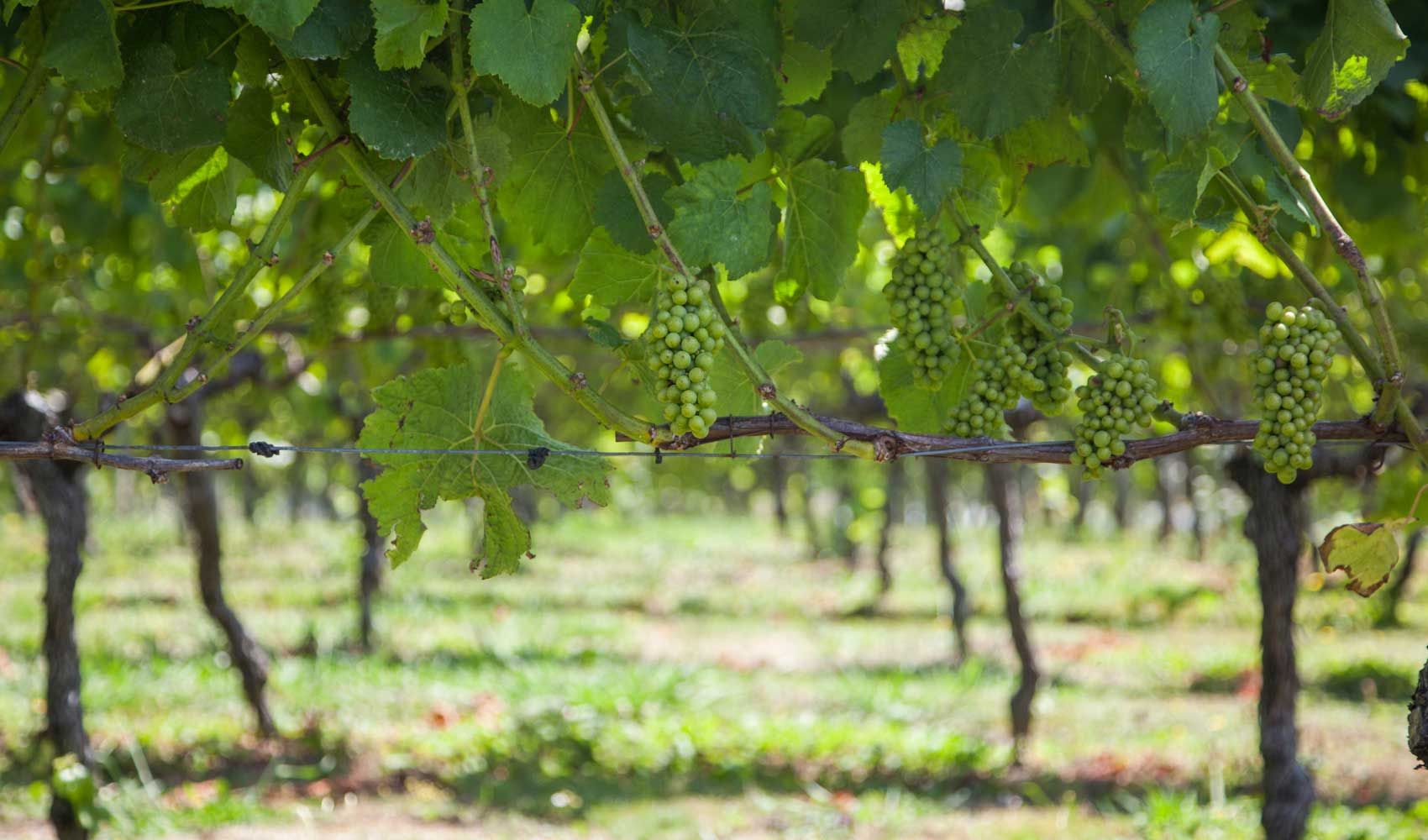 In 1998, following a lengthy and comprehensive search, we found the perfect vineyard site which met all our criteria for growing quality grapes. Sustainable viticultural practices are used in the vineyard and under vine cultivation is used for weed control keeping any spraying to an absolute minimum.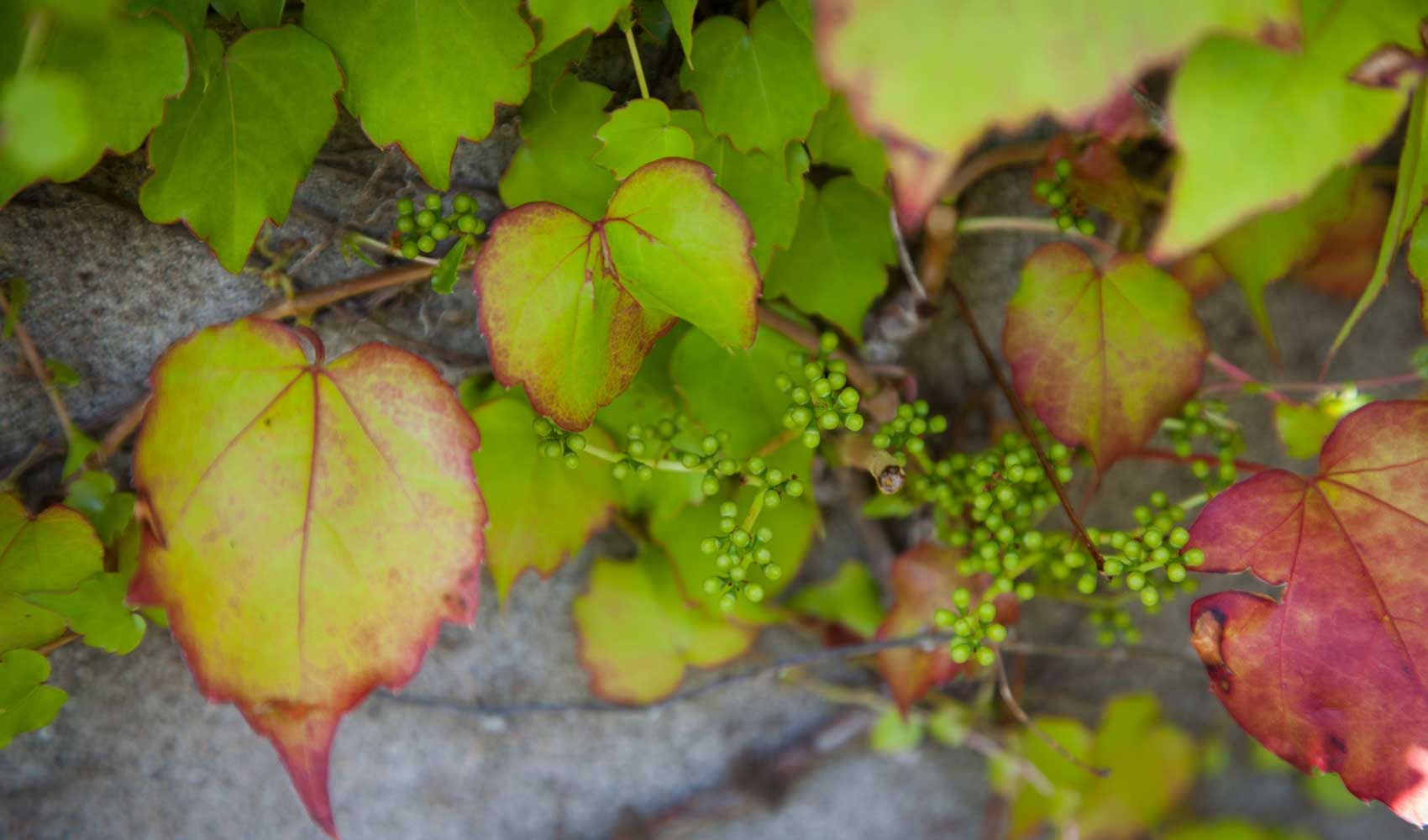 All the major jobs of pruning, lateral thinning, shoot positioning, leaf plucking, bunch thinning, trimming and harvesting are done by hand - hence our dictum Fruit of the Vine, Work of Human Hands.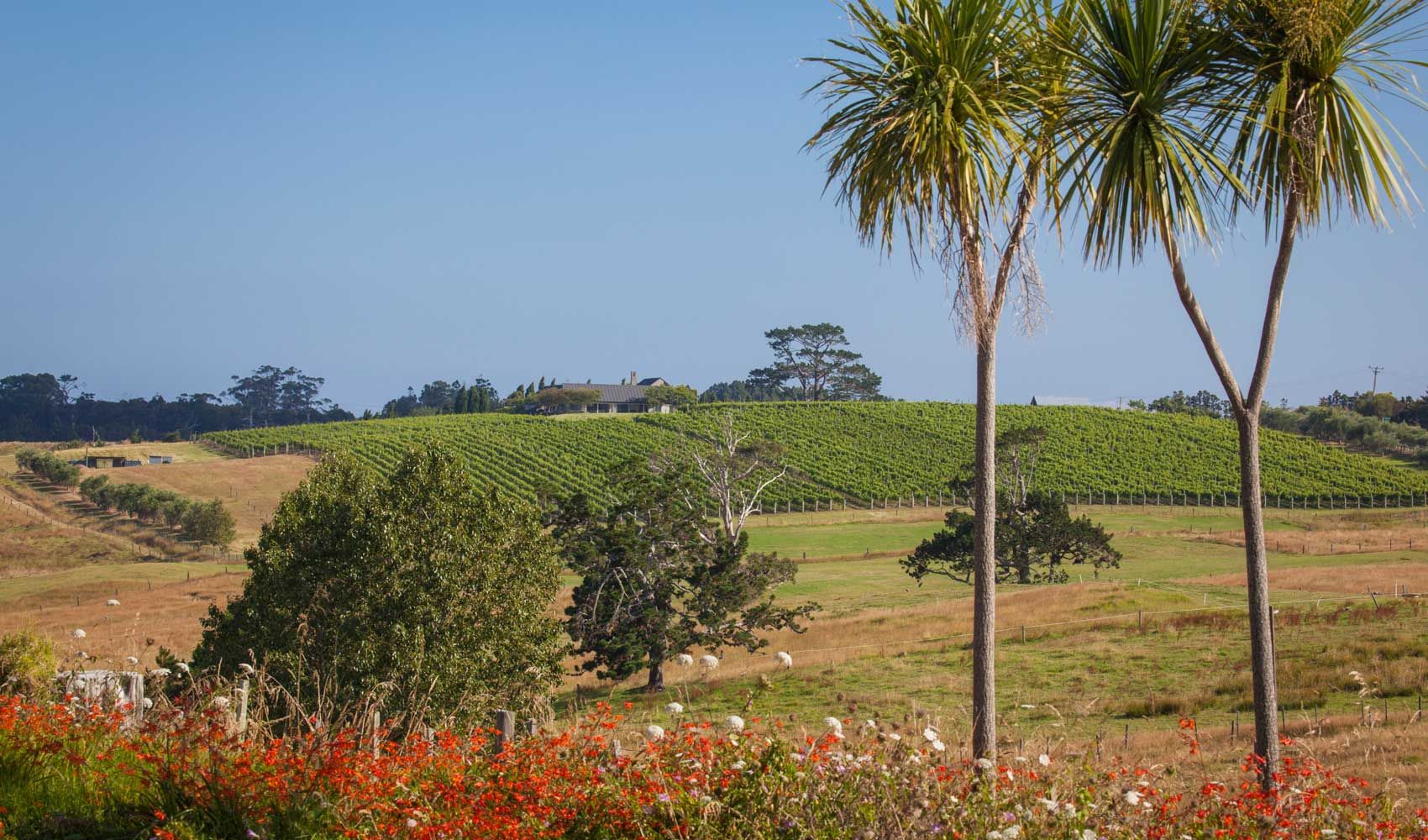 1.25 hectares of the white grape Pinot Gris has been planted, this variety eminently suited to this area. This has proved a great success and, by assuring low yields combined with quality focused viticultural techniques, we have developed a strong consistent reputation for concentrated seriously styled Pinot Gris.
---
The red grapes Merlot, Cabernet Franc and Malbec were planted as they are ideally suited to the Matakana climate and the iron rich clay soil of the vineyard. Two hectares were planted in these varietals - Merlot 70%, Cabernet Franc 23% and Malbec 7% which are grafted onto superior low vigour Bordeaux clones and yield low quantities of exceptional fruit. Most of the top soil was removed during preparation of the land, prior to planting the vineyard, so the vines are planted directly into the orange-red, iron rich, volcanic soil. This produces opulent flavour characteristics as a true expression of the soil unadulterated by years of fertilizer applications.
---
The vines are densely planted, low to the ground, on vertical shoot position trellis. The vines are cane-pruned and trained in the traditional Bordeaux 'double Guyot' method, at eight buds per cane to ensure low yields. Although labour-intensive to manage, this maximises the vines exposure to sunlight.
The use of open canopies, low cropping levels and lack of irrigation maximise the aromas and flavour intensity that reflect the total natural environment of the vineyard and the vintage.